---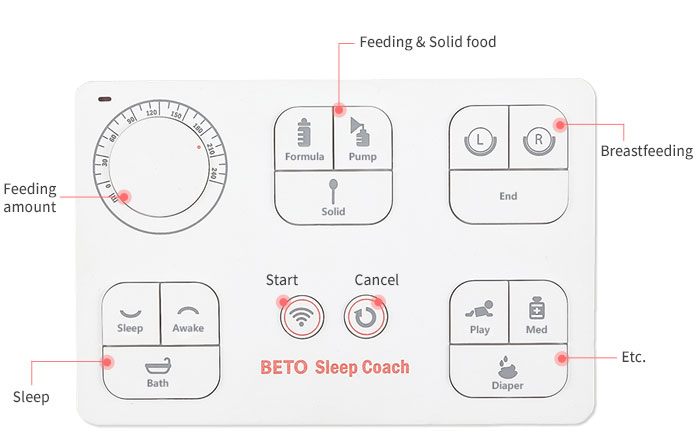 IoT device
The first step for sleep through the night of your baby

Customized sleep solutions only for your baby
The first IoT device for baby sleep with AI
Real-time update
from your baby
For yourself, For your baby,
BETO Sleep Coach,
The bridge between mother and baby "No" electromagnetic waves
"No" blue light effect "The easiest"
IoT device on the planet Check your baby's daily routine in your office


BETO Sleep Coach App
Easier, Better and Smarter.
The first step for sleep during the night for your baby.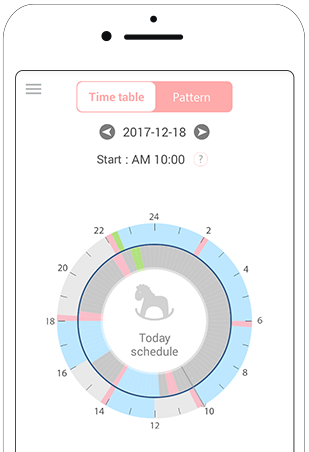 Why Sleep?
The quality of sleep during childhood, especially infant, decides not only healthy growth but also happiness in the future.
Special gift, especially for new parents
I did prepare for the right sleep training for my baby.
The BETO Sleep Coach provides not just sleep training tips it helps me to record my baby's entire daily routine such as feeding, sleep and etc. much easier than others.
It was very annoying & inconvenient to write my baby's routine with an app or a note, especially during the night.
The BETO Sleep Coach helps me to maintain my little one's daily pattern systematically. I love this.

By Shanghun Lee
/
From Seoul, S. Korea
I recommend it, 1,000 percent!!!
I can check my baby's day right on time wherever I am so that I can care my baby even at the work place.
It makes me much easier to care my baby.

By Kyunghyun Kim
/
From Seoul, S. Korea
Must needed device for new born
We should turn on, record and turn off an app in a mobile with other ordinary nursery applications.
Not like others, you just need to push only buttons with the BETO Sleep Coach then it saves data automatically.
With my experience, the BETO Sleep Coach is much easier to use than normal nursery applications. And it gives you baby care tips right on time. Isn't it great?

By Sejin Choi
/
From Seoul, S. Korea